If you want to understand how government affects you locally, then you are making a mistake if you don't read the
Antiplanner
.
Apparently the city of Indianapolis wants to create a light rail system in their city.
"A robust regional transit system is necessary to spur our region's continued economic growth, to preserve our ability to compete for jobs and talent, and to address growing challenges with congestion and air quality compliance"
The Antiplanner also notes that Indianapolis looks at the mass transit systems of cities like Denver, Minneapolis, and Portland with envy.
Does mass transit encourage people to move towards the cities with mass transit?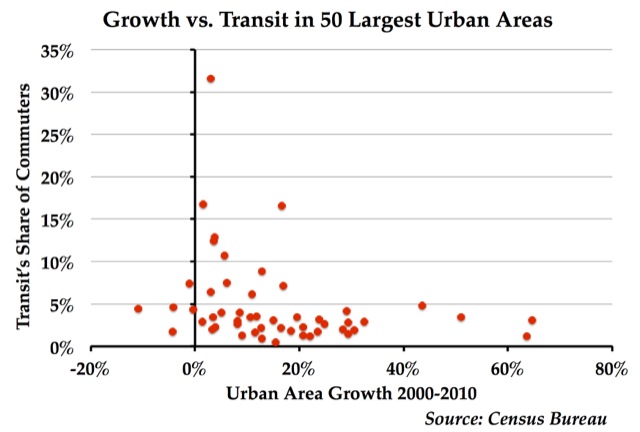 The opposite seems to be the case.
Take note citizens of Indianapolis: your local government wants to spend more than $1 billion of your dollars (and these projects always go way, way over budget) to create a mass transit system that few people will ride and will not encourage economic growth in your area.